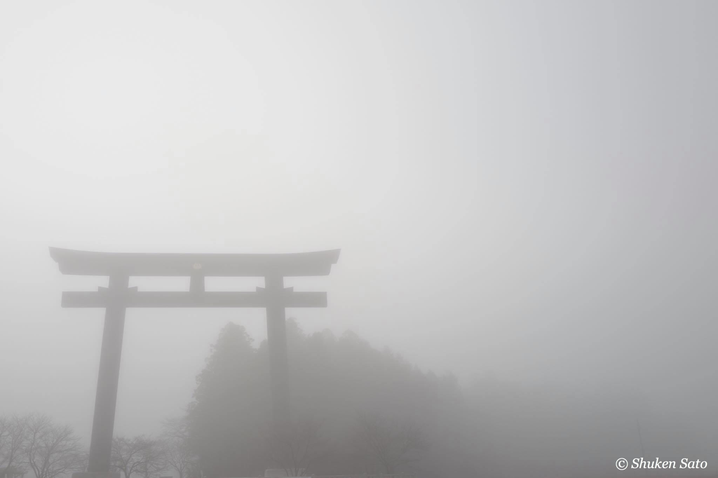 〈Between Belief and Religion〉
Due to the influence of corona, the remote communication is getting to be increased, and the informatization of society will proceed by it because of demand for explanations and verbalized thoughts.
When exporting cultures abroad, misunderstandings tend to occur because unconscious rules in each culture are not verbalized. Friction is likely to arise from the conflict of premised definition. Therefore, religious perspective in Japan should be mentioned. 
Japanese religion is Shinto religion. Shinto religion is animism, which is an idea that everything has a soul. But it is not the point in this topic.
Belief is unconsciousness because it is a personal feeling without reason. Religion or thought is to makes belief of unconsciousness becomes conscious and clear. Assuming that, Shinto religion is not like a religion, it is different from Christianity, Judaism, and Islam. It's because Shinto has no doctrine, scripture, gurus, and no missionary activity.
Shinto refuses to make Belief Religionized. In other words, Shinto doesn't accepts that belief is verbalized. However, it requires verbalization to translate belief into religion. If one does not verbalize one's belief, he or she cannot informatize it.  Without informatization, he or she cannot transmit it to people. 
What is verbalized becomes religion or thought. Although religion based on mission needs words, Shinto has no mission. It prohibits logicalness by words. Shinto prevents Japanese from becoming conceptually aware of their own belief. Therefore, religions and thoughts that historically enters Japan have not been taken root in Japanese society. 
Shinto is close to a function of immunity against concept of religion itself.
.
.
.
.
.
.
〈Seken Perspective〉
For Japanese, one of the most important belief is "Seken / 世間" because Shinto Religion support the belief of "Seken". Seken Belief means the perspective that Japanese people watch society from inside to outside.
.
There are many kinds of societies coexisted in the world. People in many counties  can objectively compare societies. So,they watch their societies from outside to inside. Contrary to it, Japanese watches their own society from inside to outside because Japan is an islands country and has only one society. We don't need it. Instead, Japanese monitor each other within their society. This is "Seken" perspective. 
"Seken" eyes is the those from others: To decide one's own actions by guessing the minds of others within a community. Japanese find himself or herself in the mind of others. "I" sometimes become "you" and "you" become "I".
Japanese language does not use Subject so much, such as I, you, she and we.
So, When people speak Japanese language, they always needs to guess subject. Japanese does not recognize the existence of subject. If subject always exists, individual responsibility becomes clear. However, the minimum unit of Japanese society is family, not individual. 
.
.
.
〈Shinto Taboo〉
Shinto religion consider it taboo that belief is verbalized. Thoughts and religions from the foreign countries that came to Japan, including Confucianism and Buddhism, have been transformed to suit Japanese society perspective, that is "Seken" perspective. Japanese history has been maintained and organized by not accepting the process of religion being formed.
Belief is verbalized and become a religion in Japan. However, Japanese people don't trust religion by words. Shinto says, "The world without words". Rationale is unacceptable, this is the only Shinto rule. That's why, Japanese thought values form, not content.
.
.
.
.
〈Thought of Form〉
The reason why Japanese attach importance to form is that there is no thought in form. Form doesn't say anything, it doesn't have any words.  But form is unchanged and visible. So, human is likely to believe it as its reality. 
For example, In Japan, we have "Michi or Dou/ 道" and "Kata / 型".  
"Michi or Dou" actually means Physical techniques, although literal translation is a way.  "Kata" actually means mode of behavior. 
When the "Michi or Dou" is completed as an expression, it becomes  "Kata". 
As other examples, "Zen" is also a form by seating in a kneeling position.  "Beauty" is also a form. Therefore, these become prevalent in Japan.
 

"Beauty" is created by one's own aesthetic sense. Aesthetics is a personal feeling without reason, that is, a belief.  However, aesthetics determine her or his behavior. The reason Japanese value aesthetics is that aesthetics is useful as a means without verbalization to tie ethics. Ethics is a personal feeling without reason. It functions the same as religion. That is, it constrain human behavior.

 

 
In Japan, words are not persuasive. Contrary to it, physical expression becomes words. No one listen to any words when one speaks one's own belief or thought. This is Japanese culture.
.
.
.
.